Unlocking the Secrets to a Better Lifestyle: The Ultimate Senior Living Guide
As we enter our golden years, many of us start to think about how we can unlock the secrets to a better lifestyle. Is it really better to continue living independently or move in to a senior living community? Senior living communities have become an increasingly popular option for older adults who want to enjoy their retirement years to the fullest. These communities offer a range of housing options, amenities, and services designed to cater to the needs and preferences of seniors. Continue reading to know the ultimate guide to better senior living.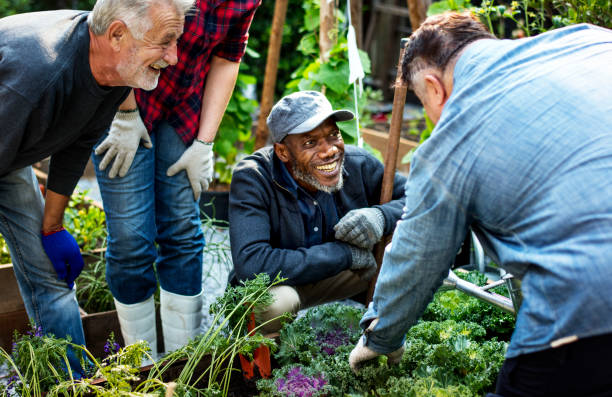 Why Senior Living is Important for a Better Lifestyle
Senior living is not just about finding a home. It's about embracing a whole new way of life. It provides residents with opportunities to connect, engage in a variety of activities, and access support and care services. You can say goodbye to the worries of home maintenance and focus on enjoying your life to the fullest.
One of the key benefits of senior living is the sense of community that it fosters. Living in a community of peers provides a built-in social network, where you can forge new friendships, participate in group activities, and share common interests. Loneliness and social isolation are major concerns for seniors, and senior living communities are designed to combat these issues by creating a vibrant and inclusive environment.
---
Types of Senior Living Options
When it comes to senior living, there are a variety of options available to suit different lifestyles and preferences. Independent living communities are perfect for active and independent seniors who want to downsize their homes and enjoy a maintenance-free lifestyle. These communities offer a range of amenities such as fitness centers, swimming pools, and social activities.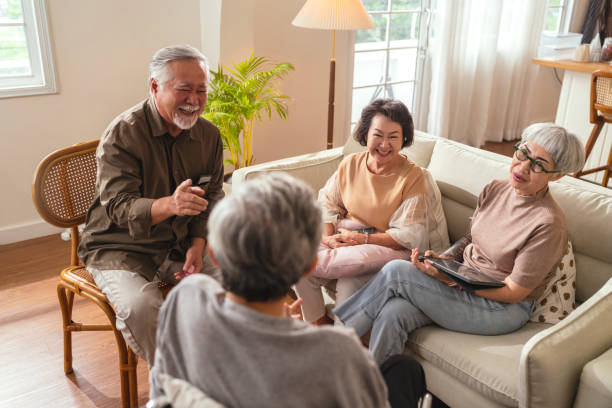 Assisted living communities are ideal for older adults who need some assistance with activities of daily living, such as bathing, dressing, and medication management. These communities provide a supportive and caring environment, ensuring that residents receive the help they need while still maintaining their independence.
Memory care communities specialize in providing care for seniors with Alzheimer's disease or other forms of dementia. These communities are designed with the unique needs of individuals with memory impairment in mind, offering a safe and secure environment, specialized programming, and trained staff.
---
Factors to Consider When Choosing a Senior Living Community
Choosing the right senior living community is a decision that requires careful consideration. There are several factors to keep in mind to ensure that you find a community that meets your needs and preferences. Location is an important consideration, as you may want to be close to family and friends or have access to certain amenities and services.
Another crucial factor is the level of care and support provided by the community. Assess your current and future healthcare needs to determine if the community can accommodate them. It's also essential to consider the cost of senior living and ensure that it aligns with your budget.
Additionally, take the time to visit different communities and talk to staff and residents to get a sense of the community's atmosphere and culture. Trust your instincts and choose a community where you feel comfortable and at home.
---
Amenities and Services Offered in Senior Living Communities
Senior living communities offer a wide range of amenities and services to enhance residents' quality of life. These may include on-site dining options, housekeeping and laundry services, transportation, fitness centers, and wellness programs. Many communities also organize social activities, outings, and educational programs to keep residents engaged and entertained.
Healthcare services are another essential component of senior living communities. Depending on the level of care provided, communities may offer assistance with medication management, help with activities of daily living, and access to healthcare professionals such as nurses and therapists.
---
How to Plan for Senior Living Financially
Planning for a senior living involves careful financial considerations. Start by assessing your current financial situation and determining how much you can comfortably afford to spend on senior living. Consider all potential costs, including monthly fees, healthcare expenses, and any additional services you may require.
Research different payment options, such as rental agreements or buy-in contracts, and evaluate their pros and cons. It's also important to review your existing financial assets and explore options for funding senior living, such as long-term care insurance or veterans' benefits.
Consulting with a financial advisor who specializes in senior living can provide valuable guidance and help you create a financial plan that ensures your long-term stability and peace of mind.
---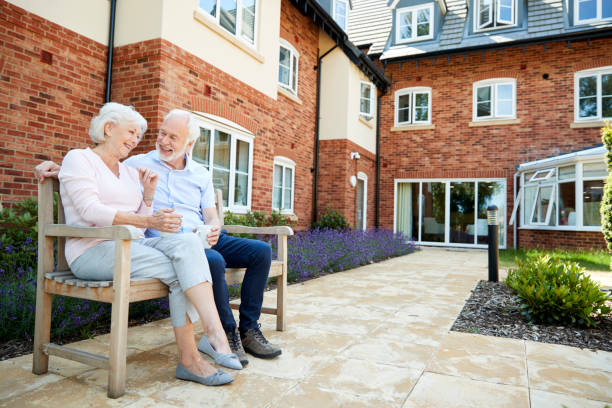 Tips for Transitioning to Senior Living
Transitioning to senior living can be an emotional and overwhelming process, but with some careful planning and preparation, it can also be an exciting and positive experience. Start by decluttering and downsizing your current home to make the move easier. Keep in mind that senior living communities often offer smaller living spaces, so it's important to prioritize your most cherished possessions.
Involve your loved ones in the process and seek their support. They can help you with the logistics of the move and provide emotional assistance during this time of change. Take advantage of any pre-move visits offered by the community to familiarize yourself with your new surroundings and get to know your future neighbors.
Lastly, approach the transition with an open mind and a positive attitude. Embrace the new opportunities that senior living presents and look forward to the next chapter of your life.
---
Maintaining an Active and Fulfilling Lifestyle in Senior Living
Senior living communities are designed to promote an active and fulfilling lifestyle for their residents. Take advantage of the various activities and programs offered by the community to stay engaged and connected. Join exercise classes, art workshops, or book clubs to pursue your passions and meet like-minded individuals.
Volunteering is another great way to stay active and make a positive impact. Many senior living communities have partnerships with local organizations and offer volunteer opportunities within the community or the surrounding area. Contributing your time and skills can provide a sense of purpose and fulfillment.
Additionally, maintaining social connections is crucial for a vibrant lifestyle. Attend community events, participate in group outings, and invite friends and family to visit. Embrace the opportunities for socializing and building new relationships that senior living offers.
---
Common Misconceptions about Senior Living
Despite the numerous benefits of senior living, there are still some common misconceptions that persist. One misconception is that senior living communities are just like nursing homes, where individuals have little autonomy and independence. In reality, senior living communities offer a range of housing options and services that cater to different needs and preferences.
Another misconception is that senior living is only for individuals who require a high level of care. While some communities do provide specialized care for individuals with health conditions, many senior living options are designed for active and independent seniors who simply want to enjoy their retirement years to the fullest.
---
Embracing a Better Lifestyle in Senior Living
Senior living communities provide older adults with the opportunity to live a fulfilling and vibrant lifestyle. By choosing senior living, you can enjoy the benefits of a supportive community, access to a range of amenities and services, and the peace of mind that comes with knowing your needs will be taken care of.
When considering senior living, carefully evaluate your options, considering factors such as location, level of care, and cost. Plan for your financial future and seek the guidance of a financial advisor if needed. Embrace the transition to senior living with an open mind and a positive attitude, and take advantage of the opportunities for an active and fulfilling lifestyle that these communities offer.